ORNL Researchers Develop 'Autotune' BEM Software
From an article that originally appeared on the Oak Ridge National Lab website, and was written by Katie Jones.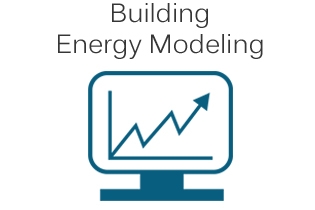 ORNL buildings researchers Sanyal and principal investigator Joshua New have developed automated, or "Autotune," calibration software, which reduces the amount of time and expertise needed to optimize building parameters for cost and energy savings.
There are many ways to save energy in residential and commercial buildings.
There are products that use less energy for lighting, heating and cooling; materials that better insulate and seal building envelopes; and architectural and engineering designs that lower utility bills through efficient use of space and renewable energy.
In fact, experts specify up to 3,000 parameters when modeling a building's energy use.
Building Energy Modeling (BEM) uses computer simulations to estimate energy use and guide the design of new buildings as well as energy improvements to existing buildings. Continue reading →