Remember: Earth Day, April 22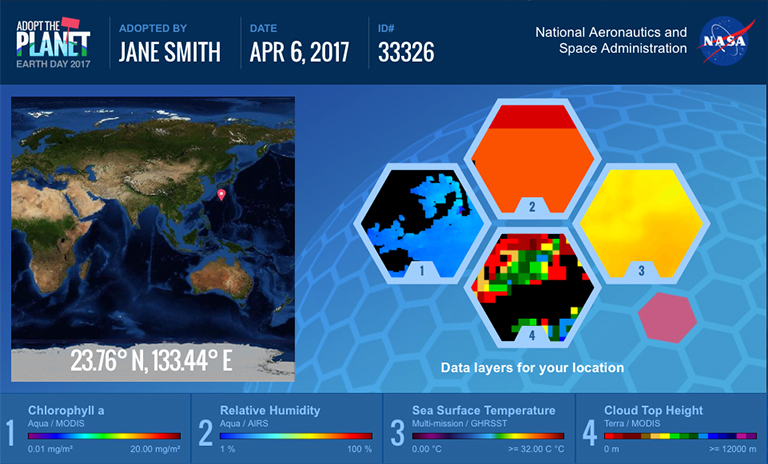 Online  —  NASA invites people around the world to help us celebrate Earth Day 2017 by "adopting" one of 64,000 individual pieces of Earth as seen from space.
NASA continually looks outward to find and learn about planets in our solar system and beyond, but no planet is better studied than the one we actually live on.
Our fleet of 18 Earth science missions in space, supported by aircraft, ships and ground observations, measure aspects of the environment that touch the lives of every person around the world.
Beginning on April 6, you and your neighbors will be able to share in learning about the fine details that make up our global environment by "adopting" a small part of our home planet. Read more NASA celebrates Earth Day by letting us all #AdoptThePlanet ›