ORNL Researchers Develop ???Autotune??? BEM Software
From an article that originally appeared on the Oak Ridge National Lab website, and was written by Katie Jones.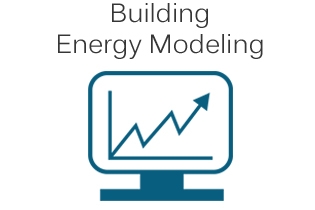 ORNL buildings researchers Sanyal and principal investigator Joshua New have developed automated, or ???Autotune,??? calibration software, which reduces the amount of time and expertise needed to optimize building parameters for cost and energy savings.
There are many ways to save energy in residential and commercial buildings.
There are products that use less energy for lighting, heating and cooling; materials that better insulate and seal building envelopes; and architectural and engineering designs that lower utility bills through efficient use of space and renewable energy.
In fact, experts specify up to 3,000 parameters when modeling a building???s energy use.
Building Energy Modeling (BEM) uses computer simulations to estimate energy use and guide the design of new buildings as well as energy improvements to existing buildings.
BEM allows users, such as engineering firms, to adjust a building???s features to meet the needs of owners and occupants while reducing energy bills.
???When modeling a building, you might be simulating for total energy saved after implementing new features. Or you may be optimizing for utility cost savings, or limiting electricity use during peak load periods, or other desired results,??? said Jibonananda Sanyal of the Department of Energy???s Oak Ridge National Laboratory???s Building Technologies Research and Integration Center.
In 2010, building owners spent $431 billion on energy. Buildings in the United States consumed 41 percent of the nation???s total energy and were responsible for 40 percent of carbon dioxide emissions. Increased building energy efficiency, if widely implemented, could significantly impact energy and environmental sustainability at local to national scales.
Read the full article on ORNL Researcher at: http://energy.gov/eere/buildings/articles/ornl-researchers-develop-autotune-software-make-it-quicker-easier-and
Related Articles
EnergyPlus Boosts Building Efficiency with Help from Autodesk